Tania Mitchell
Professor; Department Chair; Rodney Wallace Professor for the Advancement of Teaching and Learning
Organizational Leadership, Policy And Development
319 Burton Hall
178 Pillsbury Dr SE
Minneapolis, MN 55455-0226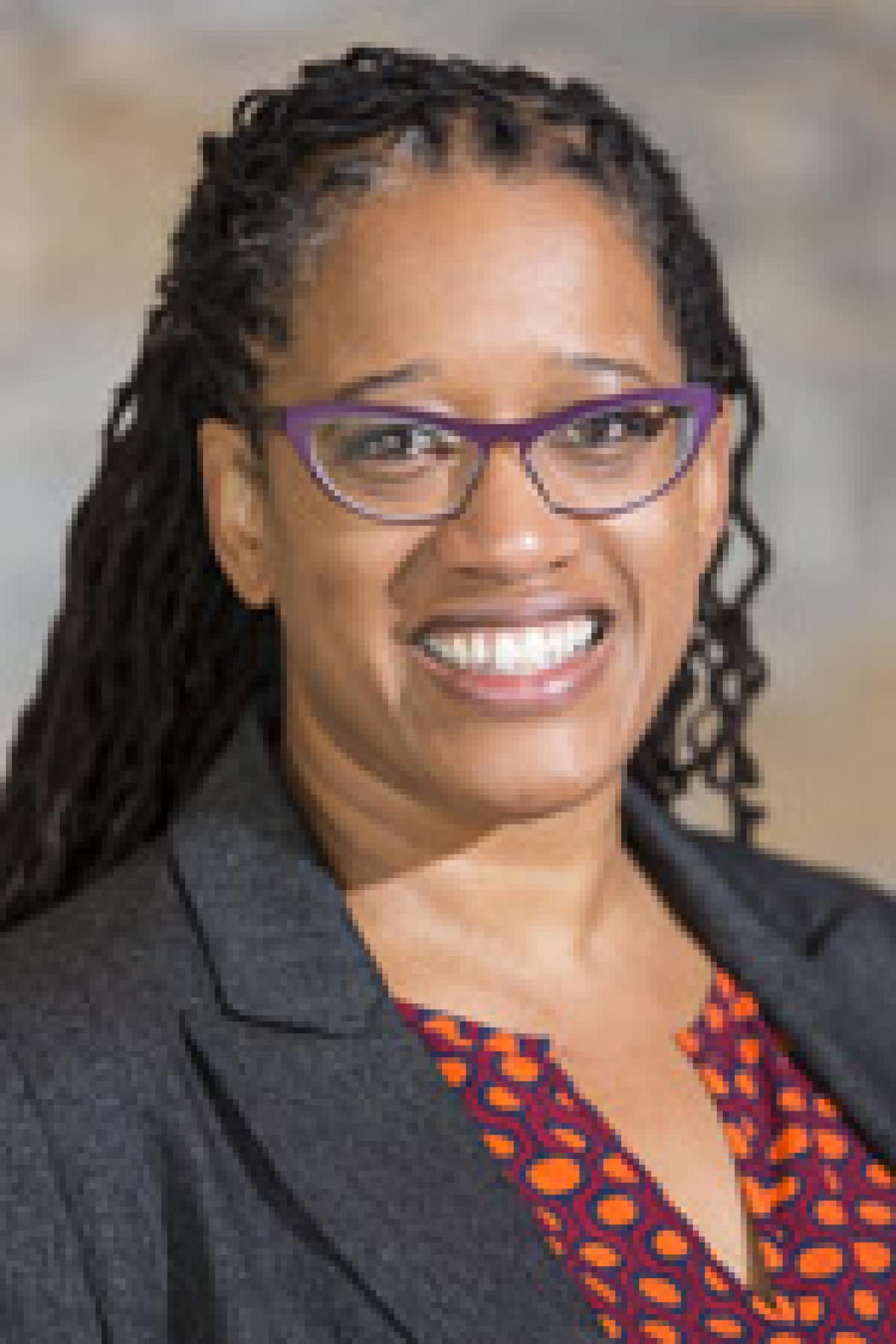 Areas of interest
Community engagement and service learning
Civic identity
Social justice
Critical pedagogy
Student leadership and development
Equity and inclusion in higher education
College student development
Degrees
Ed.D., University of Massachusetts, student development
Graduate Certificate, University of Massachusetts, feminist studies
M.S., Indiana University, higher education and student affairs
B.A., Baylor University, political science and communications
Biography
What motivates me in my work?
My scholarship and teaching is focused on supporting student development with an aim to foster students' leadership capacities for social change and social justice. I investigate questions and practices that foster student development, eager to understand how students' experiences in higher education impact them—what they believe and understand, and how they act on those understandings. I believe that higher education is transformative. I know that it was for me, and I am encouraged by stories of transformation shared by students and alumni. I believe that it is possible through experiences in higher education to challenge and support students to develop lifelong commitments to (and willingness to take action for) social justice. My scholarship and teaching seeks to do just that.
 What students can expect from me.
In the classroom, I work to create the best environment possible for students to develop their ideas and understanding of the concepts the course addresses. The assignments, readings, and class plans are designed to encourage critical thinking, engage students in challenging discussions, and allow students to identify and articulate their perspectives. I believe that we all learn best when, as bell hooks (2010) says, "there is an interactive relationship between student and teacher," so students can expect me to be enthusiastically engaged in our work to build community and learn with and from each other (p. 19).
Courses Taught
OLPD 1303—Leadership in Organizational Contexts
OLPD 5704—College Students Today
OLPD 5712—College Student Development Theory and Practice
Profile
Tania D. Mitchell is an associate professor of higher education in the Department of Organizational Leadership, Policy and Development at the University of Minnesota's College of Education and Human Development. Her teaching interests include social justice theory, civic discourse, public service, leadership, college student development, action research methods, and the pedagogy, philosophy and practice of service-learning and community engagement in higher education. Much of her research focuses on service-learning as a critical pedagogy to explore civic identity, social justice, student learning and development, race and racism, and community practice. With professional experience in admissions, student activities, residential life, and academic affairs, Dr. Mitchell is a scholar-practitioner who has taught both undergraduate and graduate students at Stanford University, Mills College, California State University Monterey Bay, and the University of Massachusetts.
An internationally recognized scholar in service learning and community engagement, Dr. Mitchell was recognized with the Diversity, Equity, and Inclusion Award (2019) and the Early Career Research Award (2011) by the International Association for Research on Service Learning and Community Engagement and is also a recipient of the American Fellowship from the American Association of University Women. The University of Minnesota also included Dr. Mitchell in the first class of McKnight Presidential Fellows (2017-2020). She is frequently invited to lecture at conferences, universities, and community organizations. Her scholarship has been published in numerous books and journals, and she is an editor of four books: Civic Engagement and Community Service at Research Universities: Engaging Undergraduates for Social Justice, Social Change, and Responsible Citizenship (Palgrave Macmillan, 2016), Cambridge Handbook of Service Learning and Community Engagement (Cambridge University Press, 2017), Educating for Citizenship and Social Justice: Practices for Community Engagement at Research Universities (Palgrave MacMillan, 2018), and Black Women and Social Justice Education: Legacies and Lessons (SUNY Press, 2019).
Publications
Hoffman, G. D. & Mitchell, T. D. (2016). Making diversity "everyone's business": A critical discourse analysis of institutional responses to student activism for equity and inclusion. Journal of Diversity in Higher Education, 9(3), 277-289.
Mitchell, T. D. & Latta, M. (2020). From critical community service to critical service learning and the futures we must (still) imagine. Journal of Community Engagement in Higher Education, 12(1), 3-6. 
Mitchell, T. D., schneider, f. j., & Soria, K. M. (2019). Queer and trans* in community engagement: Understanding LGBTQ participation in service. International Journal for Service Learning and Community Engagement, 7(1), Article 7. 
Mitchell, T. D., Rost-Banik, C., & Battistoni, R. M. (2019). Civic agency and political engagement: Community engagement's enduring influence. Journal of Student Affairs Research and Practice, DOI: 10.1080/19496591.2019.1675678 
Mitchell, T. D. & Rost-Banik, C. (2019). Service-learning cohorts as critical communities. Educational Studies, DOI: 10.1080/03055698.2019.1584855
Mitchell, T. D. & Rost-Banik, C. (2019). How sustained service-learning experiences inform career pathways. Michigan Journal of Community Service Learning, 25(1), 18-29. DOI: 10.3998/mjcsloa.3239521.0025.102 
Mitchell, T. D. (2017). The next "evolution" of civic learning. Peer Review, 19(4). 
Mitchell, T. D. (2017). Teaching community on and off campus: An intersectional approach to community engagement. New Directions for Student Services, 157, 35-44. 
Mitchell, T. D. & Coll, K. M. (2017). Ethnic studies as a site for political education: Critical service learning and the California domestic worker bill of rights. PS: Political Science and Politics, 50(1), 187-192. 
Mitchell, T. D. (2016). Moments to inspire movement: Three seminal moments in community engagement. International Journal of Research on Service-Learning and Community Engagement, 4(1).